CATEGORIES
Latest news
Contact us
ADD: Chumen, Yuhuan, Zhejiang, 317600
TEL: +86-576-8460-5915
FAX: +86-576-8073-8503
E-mail: info@mmhtools.com

> Hydraulic pump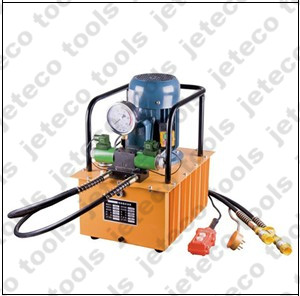 M4103 EH pump
Product description: Double action hydraulic working system.
PRODUCT INTRODUCTION
M4103 double action electric motor hydraulic pump station.
Oil tank can be 7000cc - 80000cc for choice.
Wroking rate can be 0.75KW, 1.5KW, 3.0KW, 5.5KW, 7.50KW for choice.
AC Power 110V, 220V, 380V for choice.
Oil hose can be at 2M length, 4M, 6M, 8M, 10M, 20M length.