CATEGORIES
Latest news
Contact us
ADD: Chumen, Yuhuan, Zhejiang, 317600
TEL: +86-576-8460-5915
FAX: +86-576-8073-8503
E-mail: info@mmhtools.com

> Hydraulic pipe press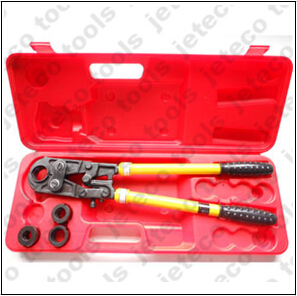 JLD-1632A pipe press tool
Product description: 16mm-32mm pipe crimping tool, manual press pipe tool.
PRODUCT INTRODUCTION
JLD-1632A manual pipe press tool, for pressing pipe fittings 16mm to 32mm.
Telescopic tool handles.
Front open type tool head.
Color yellow, blue, red, black for optional.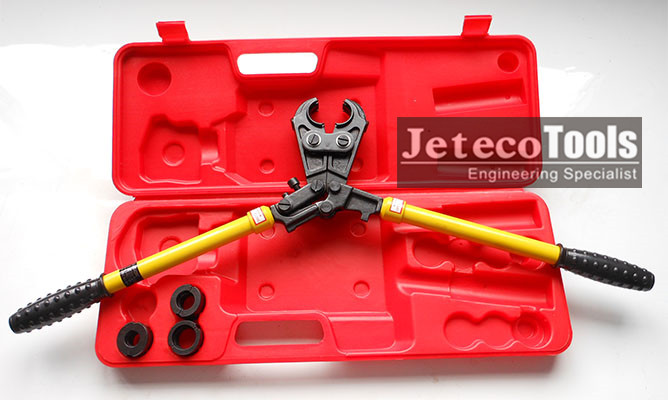 We can offer below types and sizes pressing dies with tool unit:
U profile 16mm, 20mm, 25mm, 32mm.
TH type 16mm, 20mm, 26mm, 32mm.
H type 16mm, 20mm, 25mm, 32mm.
Every tool will comes with one plastic carrying box.
We are the leading manufacturer and exporter for pipe crimping tools.
If you would like to know more information about our pipe crimping tool, you can feel free to contact by telephone call or by emails.